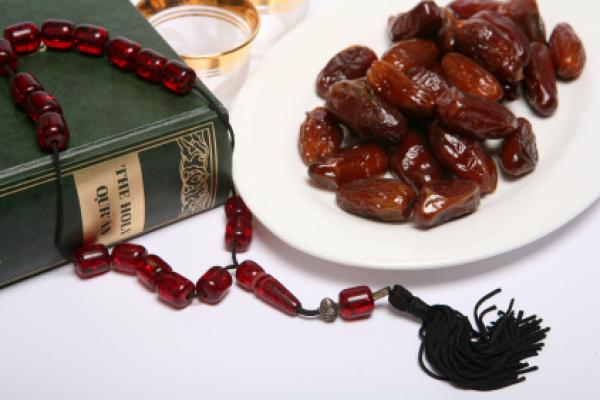 Ramadan is coming this weekend inshallah. Wanted to share my eating habits with you: I don't get why most people gain weight during Ramadan. Or why they should eat heavy meals all night.
I for one start my Futoor time with breakfast, such as: eggs, milk or tea, a bowl of cereal, or labneh & za'atar, or bread and cheese.
Then after 3 hours I can have a small meal (aka lunch) and just one type of food not more than one.
I end my Futoor break with either: yogurt & crackers, or a salad. A little food in your stomach may help you sleep. But don't use this as an open invitation to pig out. Keep the snack small. A heavy meal will tax your digestive system, and making you too uncomfortable to sleep.
Avoid acid-causing foods, such as heavy sauces, spicy food, fatty meats, citrus, and tomatoes at Futoor time and afterward. But if you want to have a heavy meal so bad (just one meal, not more) then make sure to finish it at least four hours before bedtime.
You won't gain weight as long as you keep your eating habits 'normal'.
If you don't take good care of yourself and slow down during Futoor time, then your digestive system can't function at its best and you could suffer from lowered energy levels, and even headaches.
Good luck fasting for 15 hours.
Happy Ramadan everyone ^.^